The farmhouse estate at Hickory Creek is a modern farmhouse featuring luxury vinyl plank flooring, shiplap, floating shelves and brushed brass fixtures. Details include furniture style vanities, brick fireplace, quartz countertops and vintage doors throughout.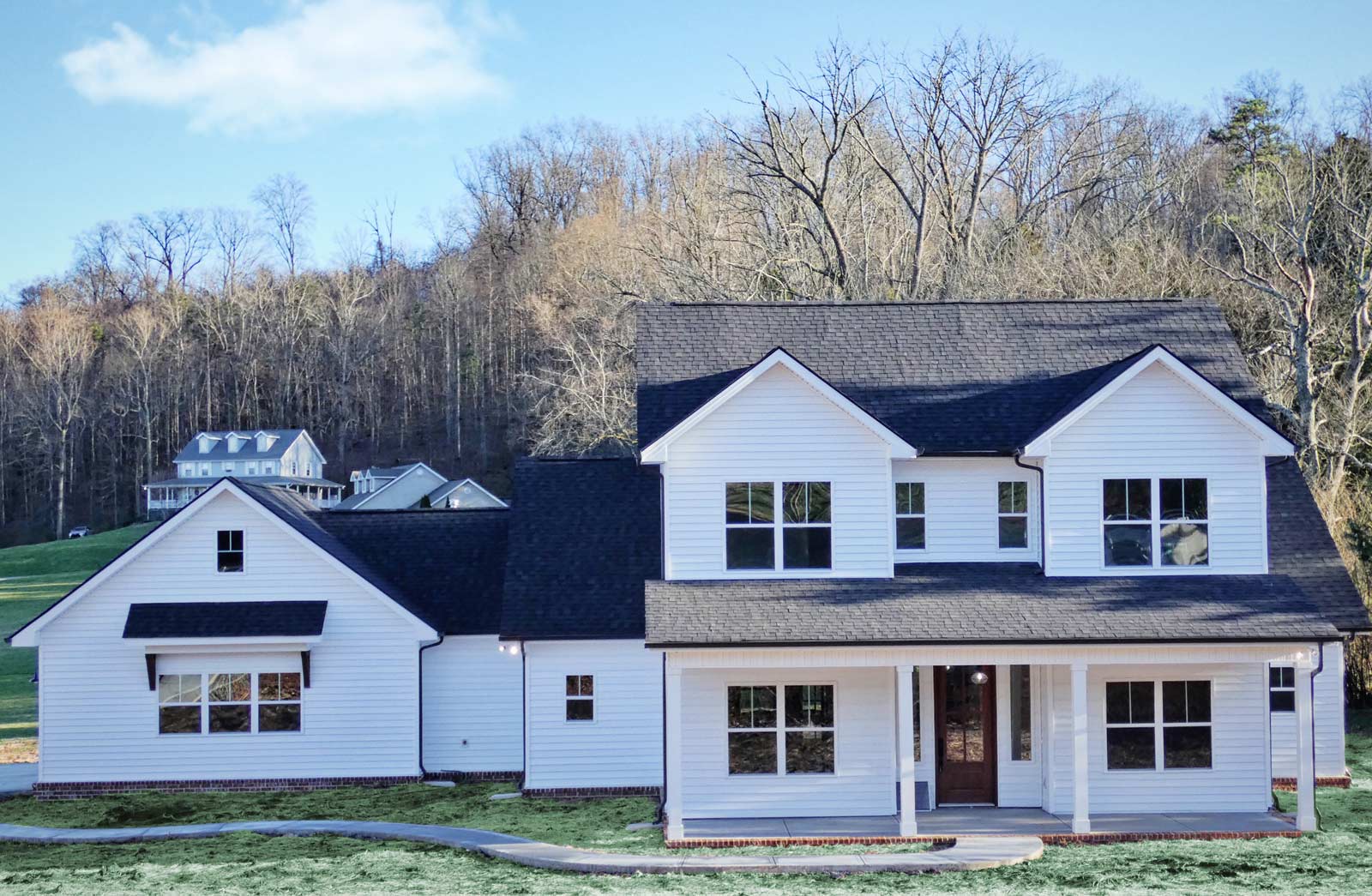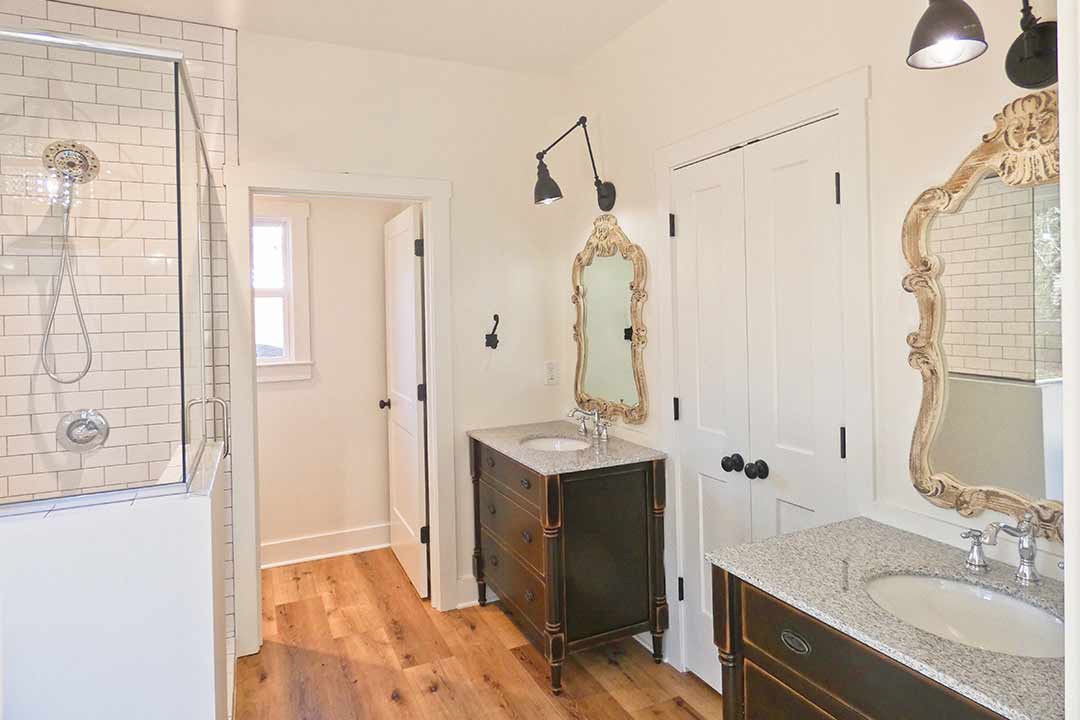 Contemporary Bath
Contemporary bathrooms feature tile showers, granite counters, brushed brass fixtures and ornamental furniture-style vanities and features.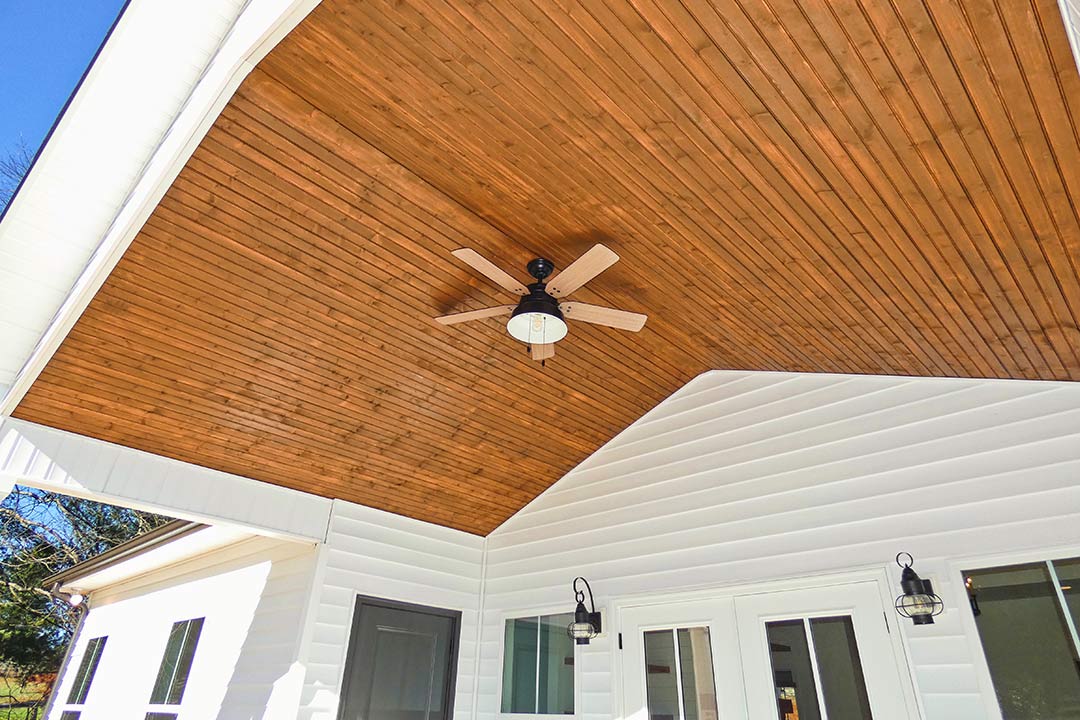 Unwind In The Shade
Unwind outside on a concrete rear porch with an extravagant vaulted wood ceiling.